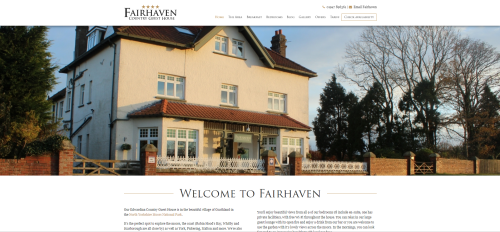 A Place to Remember 
Comfortable and Cosy 
Right in the heart of the North Yorkshire Moors, this award-winning guest house is a beautiful place to stay, in the charming village of Goathland. This home-away-from-home has everything thought-of, including warm open fires to relax next to, a lovely garden to enjoy a drink in and stunning views across the moors, guests are well and truly looked after. 
With an impressive 4 gold stars with Enjoy England and a Trip Advisor Certificate of Excellence, Fairhaven is the perfect place to get away to.
Something for Everyone
This is the ideal place to stay for those with adventure in mind and the website needed to display this. Fairhaven is surrounded by the breathtaking landscape of the North York Moors National Park ideal for walkers, minutes away from the iconic railway line with connections all across the coast and nearby to some grand stately homes and historic houses. 
This page is jam-packed with all the features of the surroundings, and ideas of how guests can enjoy their stay to the fullest.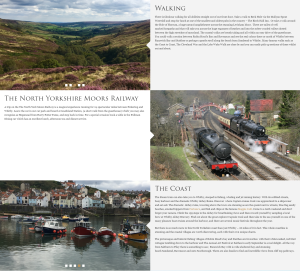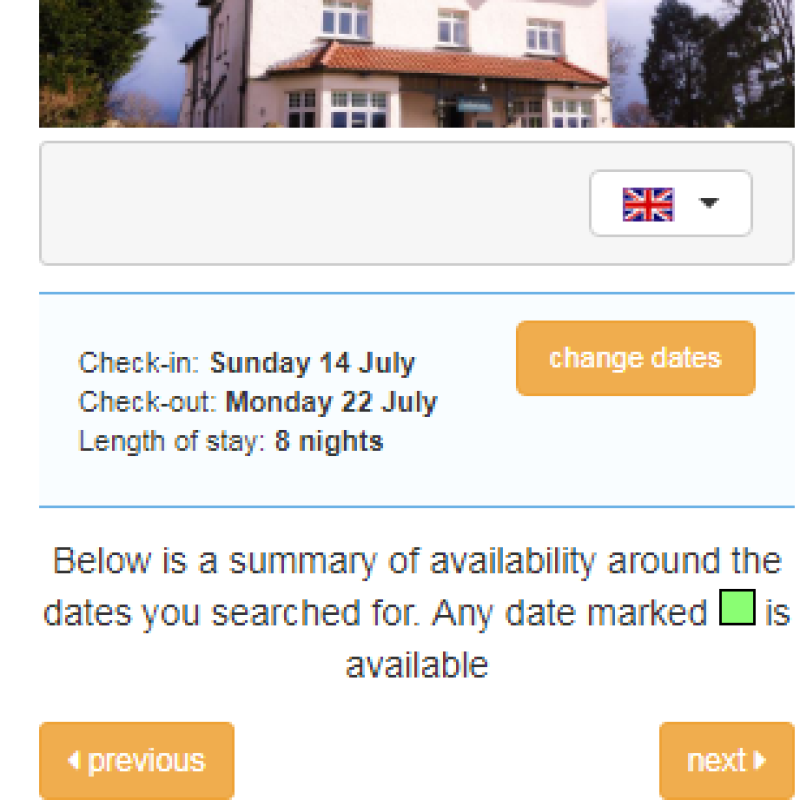 Booking Made Simple
With an easy-to-use integrated booking system, bookings can be made with ease. This system makes it clear as to what rooms are available on which date. It also provides information such as minimum stays, price and facilities readily accessible so customers are clear on what's provided when reserving their room of choice.
This allows customers to book directly, to ensure they're getting the best price possible.
Visit www.fairhavencountryguesthouse.co.uk to view the website