Team See Green is taking on the York 10k!
The team at York web development company See Green have a special reason for taking on the York 10k this Sunday, August 7th.
As well as wanting to get fit, Directors Anne and Dan Taylor, along with Marcus Hudson, Tom Kiernan and Evie Lees, are raising money for Cancer Research, a cause close to their hearts.
In 2010 Director Dan found out he found out he carried the rare mutant E-cadherin gene that causes stomach cancer.
Dan was told he had an 80 per cent chance of developing the aggressive disease, and that endoscopies to keep an eye on him could easily miss the cancer, even if it was there. Survival rates from stomach cancer are low, and it's a very aggressive type of cancer.
So Dan made the decision to have his stomach totally removed. The life-changing six-hour operation took place in June 2012 and tests soon revealed that Did did already have the early stages of stomach cancer - making the decision even more well made.
Now four years on, Dan, fellow See Green Director and wife Anne, and more of the team are all taking part in the 10k to raise funds for Cancer Research.
Dan says: "When I talk to people about the operation, they say it's really unlucky to have that gene but I feel incredibly fortunate that I found out about it and had this treatment before I had to go through something much worse. Rather than a negative thing, I think it's quite a positive.
"Anne and I have two young daughters, and there's a 50:50 chance that they have the gene - they'll be tested as teenagers. All of the amazing work that Cancer Research is doing could one day make a difference to our children, and to thousands of others of people, so taking part in the York 10k and raising money is just one way that we can help with that research."
You can find out more about Dan's story here, and to donate, please visit www.justgiving.com/teamseegreen. Your donations would really mean a lot!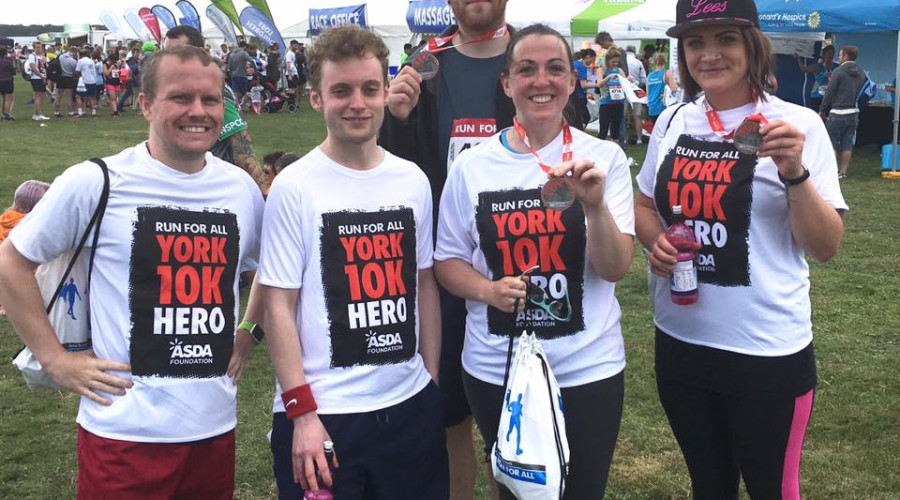 Want to donate quickly? You can text SEEG55 £5 to 70070 - thank you!