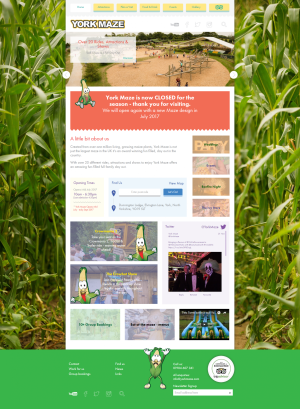 Get lost
But not on the website!
York Maze is a local "maize maze" that is not only award-winning for it's entertainment value, but also the largest maze in Britain, and one of the biggest in the world!
It also features over 20 other different rides and attractions making it a perfect fun-filled day out for the whole family.
A-maze-ing
Watching this attraction grow
The maze gets bigger and better every year, and with that came the need for a new, updated website that can cater to all its needs.
The new site is mobile-friendly so you can purchase your tickets on the go, and the fun design using their beloved branding is inviting and easy to use for any member of the family. It's been a privilege to work with such a successful and friendly Yorkshire attraction.
Visit www.yorkmaze.com to view the website.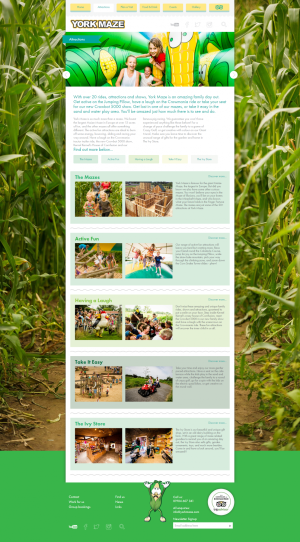 "I have found working with See Green on our website to be great. They are responsive, understanding and professional.
We are very pleased with the finished product and the CMS system they have implemented is so simple to use even I can manage it!! They have been excellent in setting us all up on the Gmail system, and this has allowed us much more flexibility in the way we all work. Thanks See Green!!"
Tom Pearcy | Owner, York Maze